Upcoming Events
Please check back in the spring of 2024

Thank you for another successful concert season.  We look forward to seeing you at our 2024 concerts!
Join us for the 25th Annual Colorado Riverfront Concert Series. These concerts are held each summer to raise money for trail building and maintenance projects. Audience support is through the purchase of food and beverages and a donation when the bucket is passed, which goes directly to the Riverfront Trails. Sponsor supporters receive a wristband for select seating for each concert and access to the sponsor only bar for beer and wine purchases.
Concert Sponsors provide support in the form of monetary donations.
For a ticket level donation or to become a sponsor, please call One Riverfront at 970-683-4333 or email info@oneriverfront.org.
TAB BENOIT with special guest Matt Andersen
DATE FRIDAY, JUNE 2ND
Always a Grand Valley favorite, Tab Benoit is Louisiana's No. 1 roots export.  More than just an acclaimed bluesman, he is an indefatigable conservation advocate.  Benoit is a driving force behind Voice of the Wetlands, an organization working to save Louisiana's wetlands.  In 2010, he received the Governor's Award for Conservationist of the Year from the Louisiana Wildlife Federation.  Benoit also starred in the iMax motion picture Hurricane on the Bayou, documentary of Hurricane Katrina's effects and a call to restore the wetlands.
In 2007, Benoit won the dual awards of B.B. King Entertainer of the Year and Best Contemporary male Performer at the Blues Music Awards in Memphis (formerly the W.C. Handy Awards).  In 2006, he received a GRAMMY nomination for the Best Traditional Blues Album for Brother to the Blues, a collaboration with Louisiana's LeReoux.  LeRoux joined Benoit on Power of the Pontchartrain in 2017 and the live Night Train to Nashville in 2008.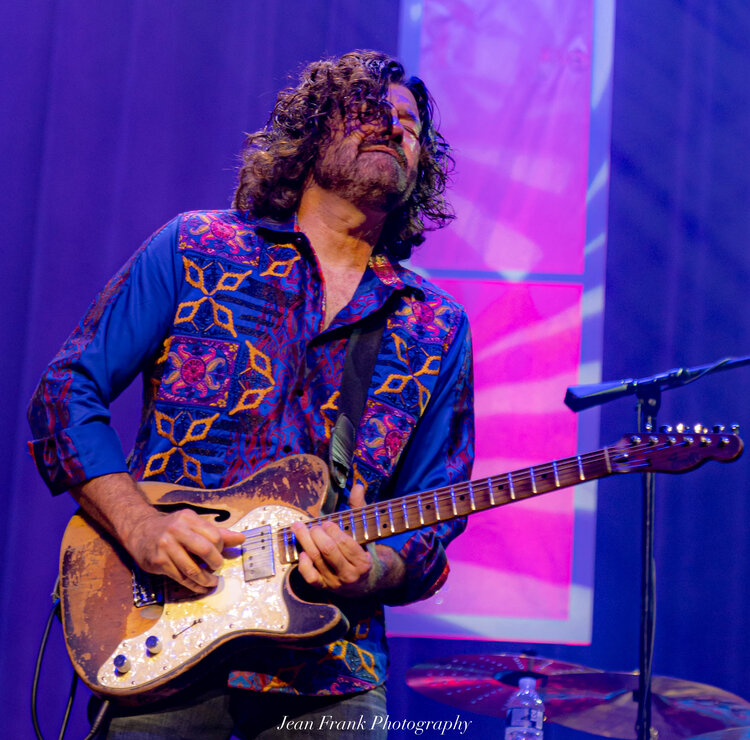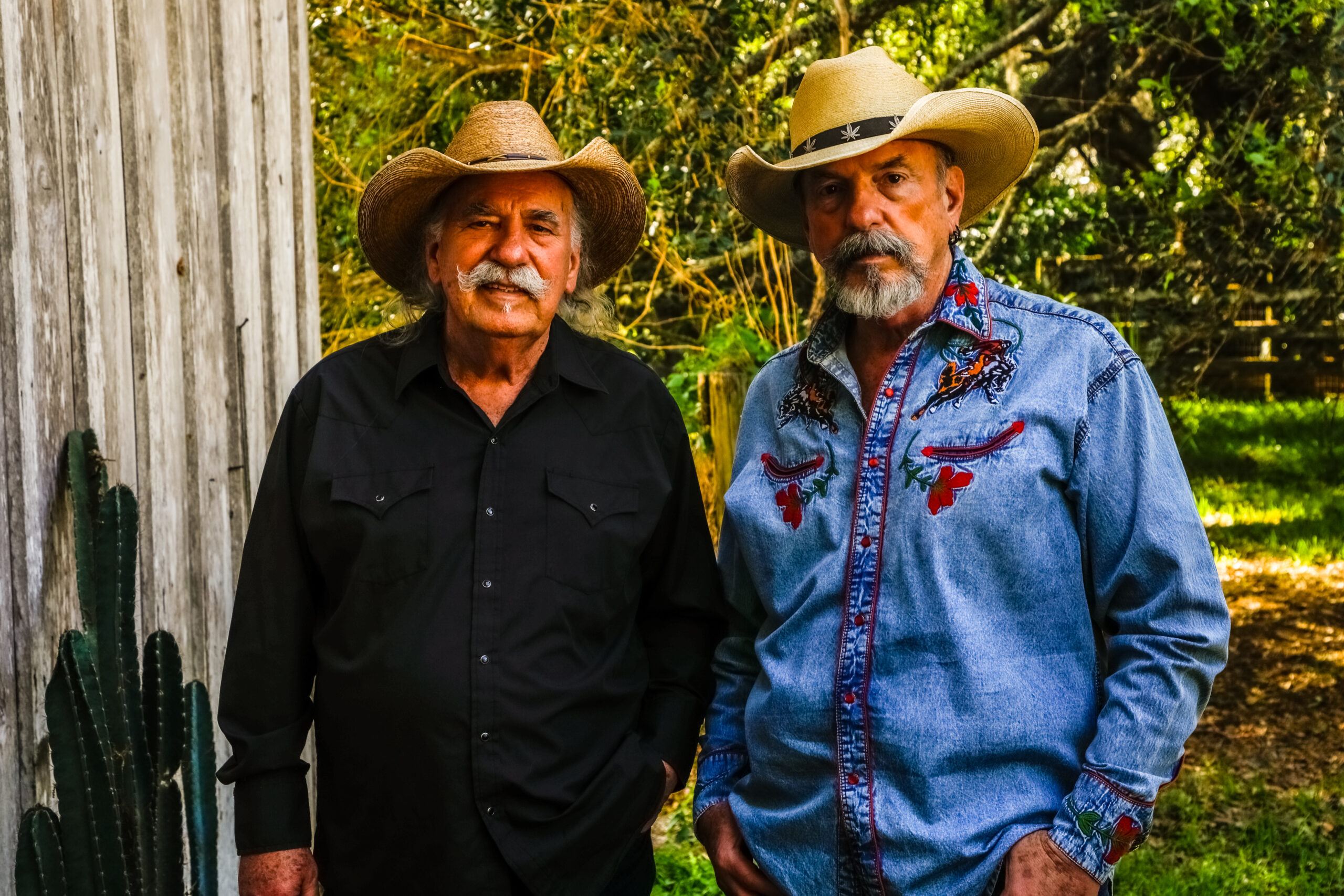 THE BELLAMY BROTHERS with special guest Dan Sheridan
DATE AUGUST 12TH
Another favorite of concertgoers, The Bellamy Brothers are an American pop and country music duo consisting of brothers David and Homer Bellamy.  They had considerable musical success in the 70s and 80s, with their crossover release hit "Let Your Love Flow" in 1976, a number one.
Starting in the late 1970s, the Bellamy Brothers found success in country music as well, charting 10 number one singles, 25 top 10 and more than 50 hits overall on the country charts. To date, they have released more than 50 albums. They have also enjoyed success in continental Europe, with a compilation album topping the Norwegian charts in 2011 and over two dozen hit songs that were released outside the US market. In 2013, their album Bellamy Brothers & Friends: Across the Sea landed at No. 5 in the Swiss music chart and took the top spot in album sales for weeks in Switzerland. It was their third major release in Europe in three years. Their album Mermaid Cowgirl, recorded in Switzerland and released in 2014, won them Gold Record status in Switzerland They also recorded four albums in Germany with Ralph Siegel for release to the European market.
Thank you to our 2023 sponsors:  KREX-TV; City of Fruita, Sandstone Concerts, Alpine Bank, MBC Grand Broadcasting (92.3 The Moose/101.9 Moose Legends and 96.1 K-Star/103.9 The Planet), AARP, ANB Bank, Daub & Associates, Inc., Enstrom Candies, FCI Constructors, Grand Junction Curbside Recycling Indefinitely, Inc., Grand Valley Bank, Home Loan Insurance, Humphrey RV, KAFM Radio and White Water Building Materials.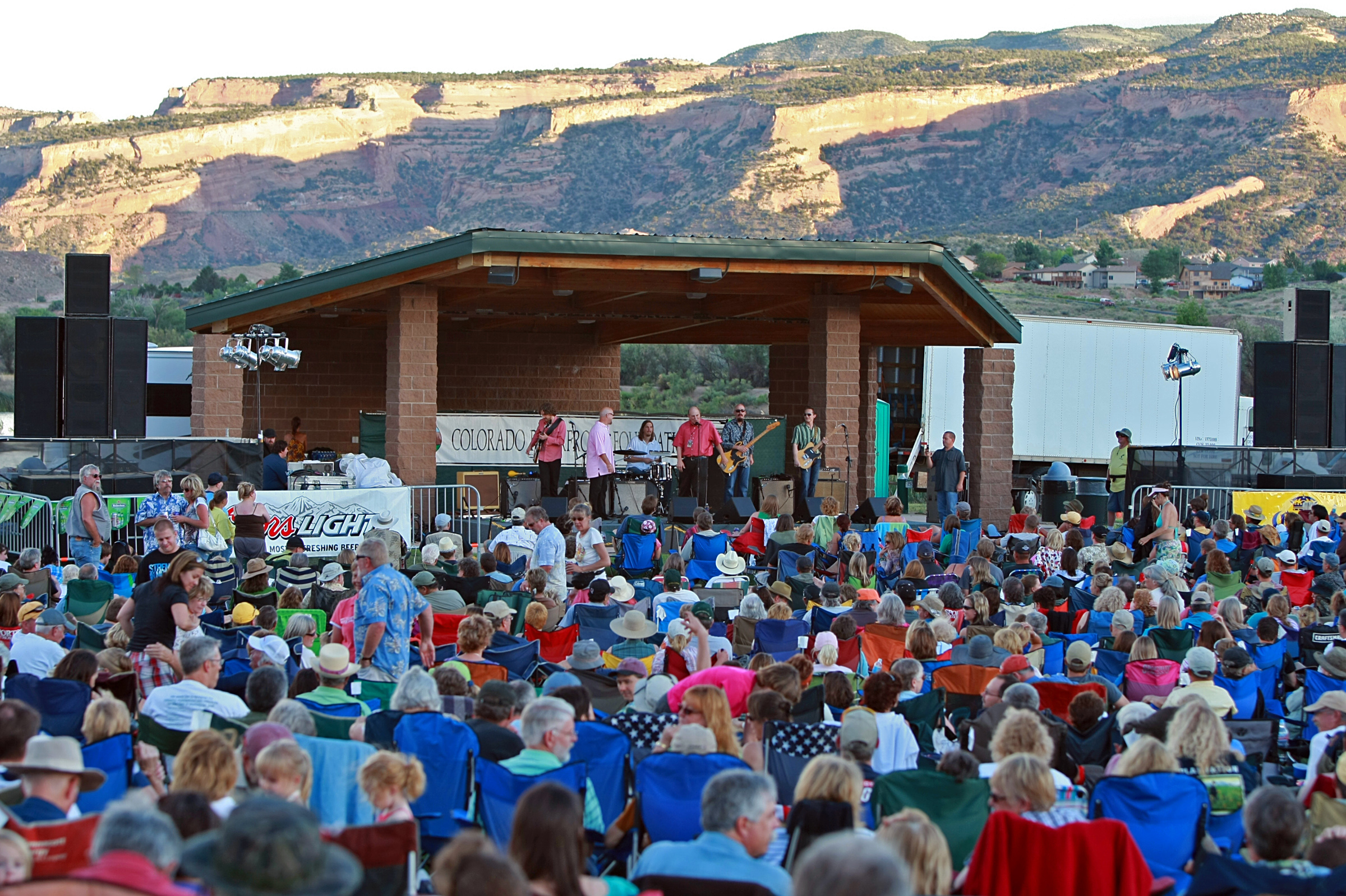 Tickets are available at http://www.universe.com/.  For more information contact Sandstone Concerts at 970-243-TIXS.  Tickets are $7.50 (plus fees).
A ticket is required for entry into the concert area. Children under the age of five do not need a ticket; all children five and older are required to have a ticket to enter.
All concerts are held at the James M. Robb – Colorado River State Park in Fruita, located ½ mile south of I-70 on Highway 340. Gates open at 6:00 pm; show time is 7:00 pm. CONCERTS WILL GO ON RAIN OR SHINE.
TO MAKE THE MOST OF YOUR CONCERT EXPERIENCE:
PARKING:
Please follow the directions of the parking crew and avoid driving on the road shoulder. Orange cones mark sprinkler heads but some may be unmarked so please stay on the roads. Parking inside the park is free with a minimum of four occupants in each vehicle parking inside the park; pass required for less than four. Please carpool.  Per Colorado Department of Transportation, NO PARKING ON HWY 340.  Violators will be ticketed.
WINE, BEER, SOFT DRINKS, WATER, PIZZA, BBQ, ICE CREAM & OTHER TREATS will be available for purchase inside the concert area. ABSOLUTELY no alcoholic beverages will be allowed into or out of the facility. No outside beverages of any kind are allowed, including bottles of water. The only exceptions are beverages for baby needs. You may bring empty water bottles and fill them using tap water from park restrooms.
THINGS YOU CAN BRING IN:
Lawn chairs; food coolers/picnic baskets (please pack out your trash); a flashlight (helps when walking back to your car later).
THINGS NOT ALLOWED INSIDE THE CONCERT FACILITY:
Anything flammable – including cigarettes
Professional cameras or recording devices
Pets – leave them at home, they'll be happier. Really.
Blankets and tarps
REMEMBER
Space is limited, so don't take more than necessary. Watch out for children at all times – especially when driving through the park.