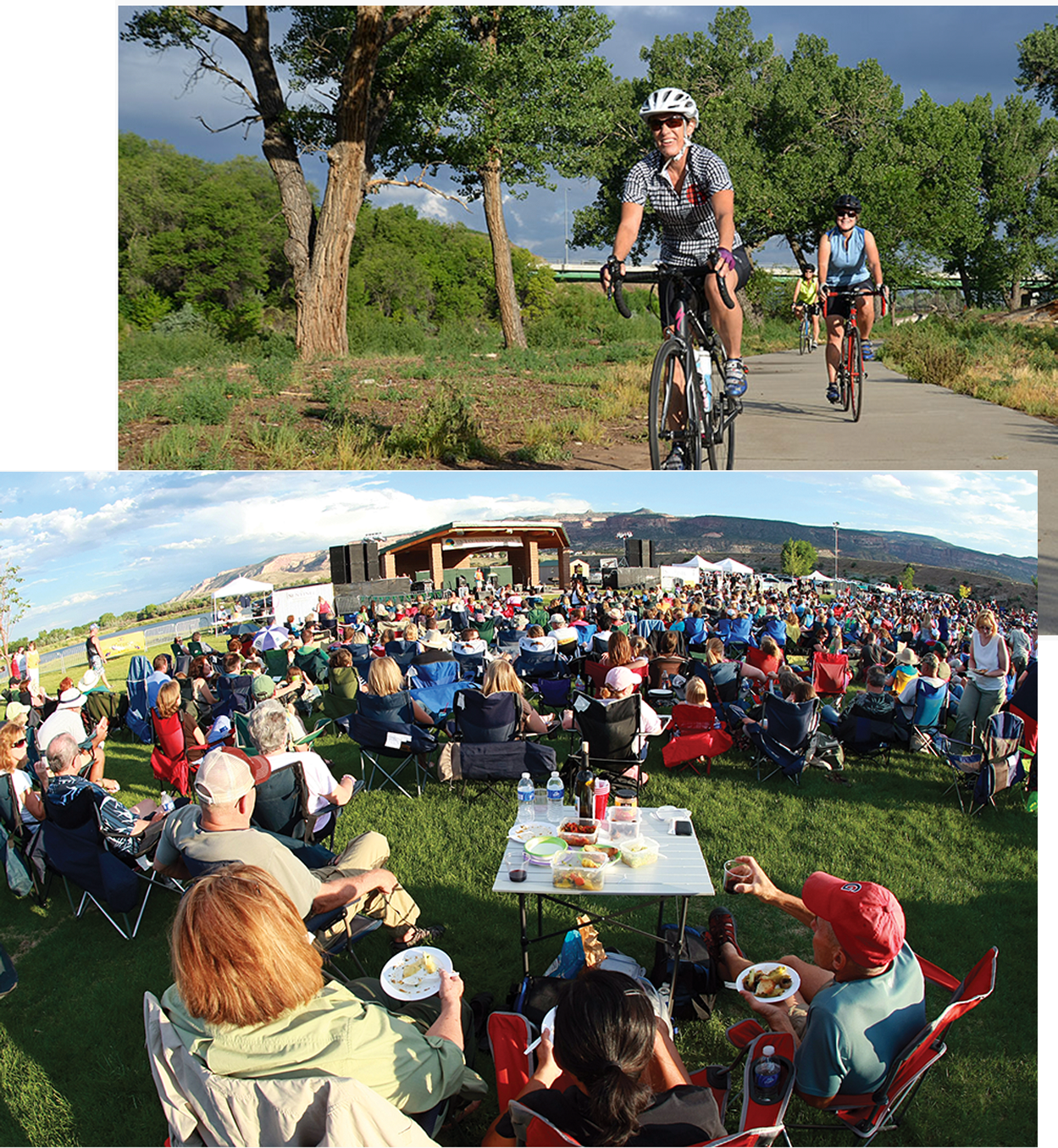 What is One Riverfront

For more than thirty years, One Riverfront is the volunteer board that works collaboratively with partners to foster community stewardship and enhance the Colorado and Gunnison River corridors. Described as a string of pearls the community amenities of the corridor is comprised of county lands, city parks, state parks/wildlife areas and even private lands with special easements to allow public access to the trail system.
Our Vision: A Colorado River system that is a centerpiece of the Grand Valley for ecologic, economic, cultural, and recreational values.
Learn more below…
Support One Riverfront

The Colorado Riverfront Trail System celebrates and preserves the cottonwood groves, wetlands, cattail marshes, gravel bars and islands of the Colorado (originally the Grand) and the Gunnison Rivers. The junction of these two mighty rivers provides a beautiful and rich habitat for wildlife and riparian vegetation in an otherwise arid region. Your support ensures we can continue this preservation for future generations.
We appreciate any form of support!  There are several ways to contribute. Your business can be a Roundup Partner (see Roundup Tab on this site), a Concert Sponsor (use contact us), or both individuals and businesses can support with donations (click below). THANK YOU!
The Trail System

The Riverfront trail system connects to several other trails within the Grand Valley. It is hoped that eventually there will be a statewide trail system that will link communities via rivers and historic transportation routes. Additional maps and information on several Grand Valley trails can be found here.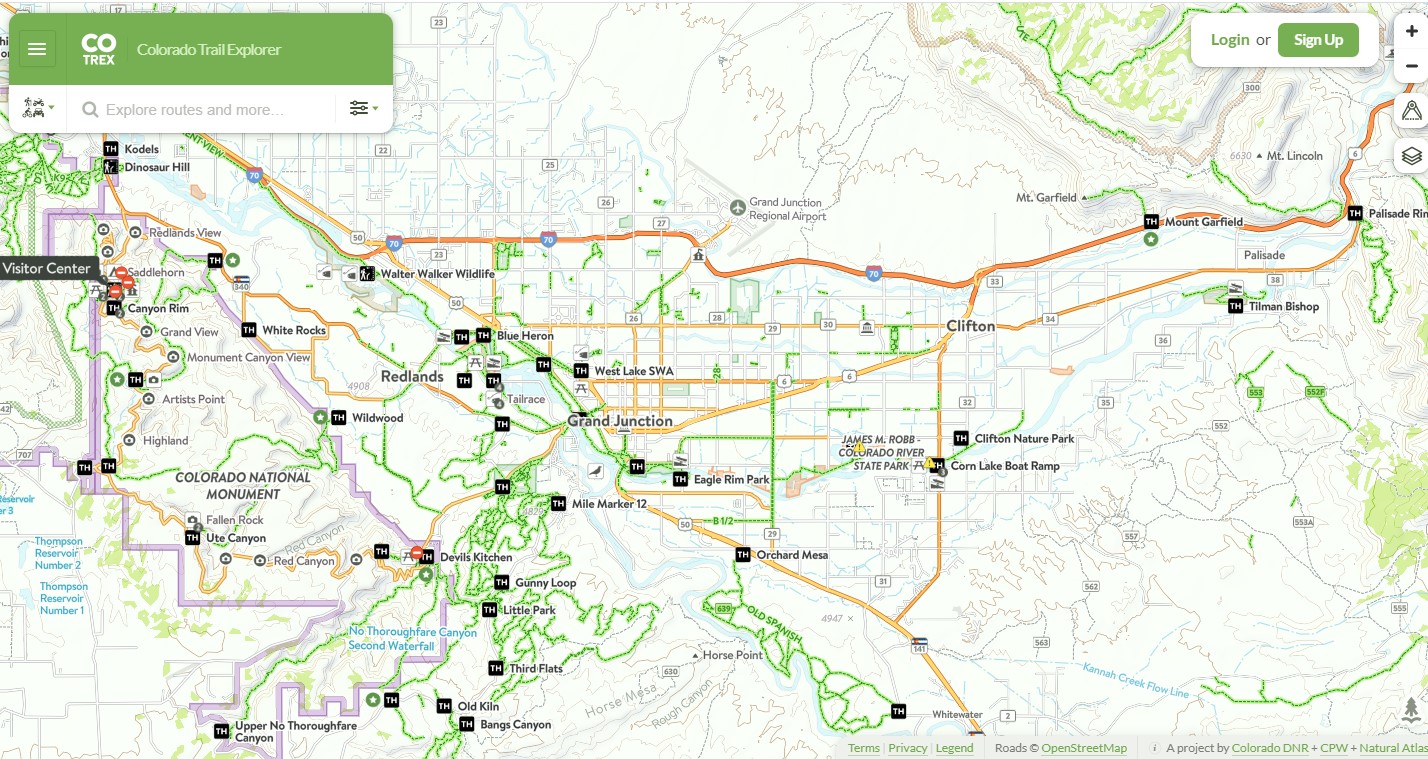 Accomplishments

2022 – Town of Palisade gets two Save-a-Life Jacket kiosks
2022 – Colorado West Land Trust and City of Grand Junction submit application for Monument Connect funding
2021 – RiversEdge West 2022 Conference Sponsor
2021 – Support to Save-a-Life Jacket program – kiosk signs
2021 – Kokopelli Trail unspent funds @ Fruita to be used for Hwy 340 and Raptor Road projects
2020 – RiversEdge West 2021 Conference Sponsor
2020 – Boat Ramp at Las Colonias Park
2020 – Dos Rios Bike Playground
2020 – Monument Trail Connection from Rosevale to Lunch Loops
2019 – Kokopelli Connection from Fruita to Loma
2019 – 29 Road Trail Underpass
2017 – Las Colonias Phase II construction is complete
2016 – aRT murals painted along the riverfront trail
2016 – Little Salt Wash Trail Connection Fruita to the James M. Robb Colorado River State Park
2016 – Construction and realignment of trail adjacent to the amphitheater at Las Colonias Park